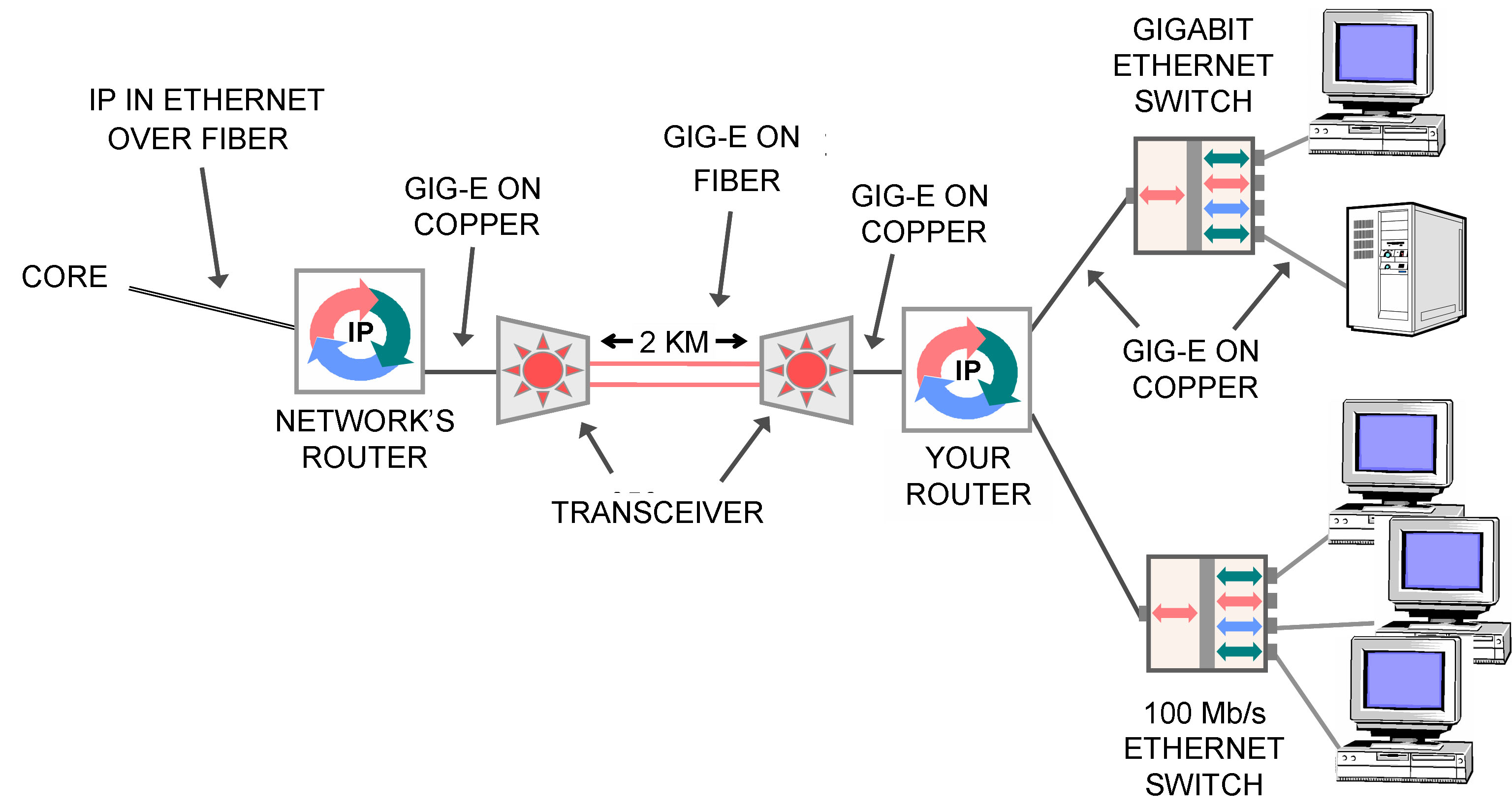 Connecting to Gig-E Service
In the course, we arrive at discussing this picture AFTER, we explain what fiber is, how it works, what Ethernet is and how that works, and how Ethernet MAC frames are signaled point-to-point between devices by flashing a laser on and off... in this case, one billion times per second.
When discussing this picture, we explain how this service will be actually used, and why some of the computers on the right are connected with Gig-E on copper and some are connected with 100 Mb/s Ethernet.
We'll start at the beginning, put a good base of knowledge of fiber optics and broadband services in place, and explain all of this IN PLAIN ENGLISH.
Packed with career-enhancing knowledge, Course 101 Broadband, Telecom, Datacom and Networking for Non‑Engineers, the first three days of BOOT CAMP, is for everyone wanting to advantage themselves with an understanding of current and upcoming technology trends in telecommunications.
Whether you're an IT manager, product developer, investment analyst, strategic planner, account rep, project manager, or simply want to gain knowledge that will give you a competitive edge, this intensive seminar is for you.