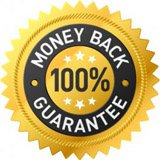 "Definitely recommended"
I would definitely recommend this course. Business Analysts and Project Managers that work with Telecom and Datacom groups would benefit tremendously.
Susan Martin,
CB Richard Ellis
Grapevine TX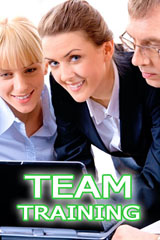 The myTeracom Online Learning Management System (LMS) guides you each step of the way.
Included at no charge with all online courses and certifications, the myTeracom LMS lets you select your training and/or certification, then guides you through the lessons, exams and getting your certificate.
Join or sign in now
It's free and anyone can join. Your information, including your email address, is kept strictly private.
Online Course L2114: MPLS and Carrier Networks
15 interactive multipart lessons, multiple-choice exam and certificate. Produced 2012.
Carrier Packet Networks • Technologies • MPLS • SLAs • CoS • Integration & Aggregation
MPLS and Carrier Networks is a comprehensive training course designed to build a solid understanding of carrier packet networks and services, the terminology, technologies, configuration, operation and most importantly, the underlying ideas… in plain English.

This course can be taken by both those who need simply an overview and introduction to the fundamentals of carrier packet networks and MPLS, and by those who need to get up to speed and establish a solid base that project or job-specific knowledge can be built on.

We'll cut through the buzzwords and marketing to demystify carrier packet networks and services, explaining Service Level Agreements, traffic profiles, virtual circuits, QoS, Class of Service, Differentiated Services, integration, convergence and aggregation, MPLS and other network technologies, and how they relate to TCP/IP without bogging down on details.

You will gain career- and productivity-enhancing knowledge of the structure, components and operation of carrier packet networks and services, how they are implemented, packaged and marketed by carriers and how they are used by government, business… and other carriers.
Course Outline
1. Introduction (watch now)
Packet Switching and Bandwidth on Demand concepts. Course overview.
2. Carrier Packet Network Basics
Customer Edge, Provider Edge, Access and Core
3. Service Level Agreements
Traffic Profile and Class of Service
4. Virtual Circuits
Traffic Classes, Virtual Circuits and Virtual Circuit IDs
5. X.25
Packet Network Protocol Stack & OSI Layers
6. Frame Relay
Frame Relay vs. Packet Switching, IP, TCP, FRADs
7. TCP/IP over Frame Relay
Tracing a file download end-end through the equipment and protocols
8. QoS Requirement for Voice over IP
How packetized voice works and what is needed
9. ATM
Brief overview: ATM objectives, cells, Service Classes
10. MPLS
MPLS components, jargon, basic operation
11. TCP/IP over MPLS (watch now)
Tracing a file download end-end, MPLS for VPN or VPLS
12. Differentiated Classes of Service using MPLS
QoS, traffic classification, Diff-Serv: multiple CoS
13. Integration and Convergence using MPLS
Carrying all traffic on a single network technology
14. Managing Aggregates of Traffic with MPLS Label Stacking
Carrying virtual circuits on virtual circuits - access and core
15. MPLS Services vs. Internet Service
Similarities and differences, pros and cons. The Future.
16. Multiple-choice Exam


shop now
Prerequisites
Courses L2112 OSI Layers, L2111 LANs and L2113 IP are recommended. Those courses along with this one are included in both the Certified Telecommunications Network Specialist (CTNS) and the Certified IP Telecom Network Specialist (CIPTS) certification packages.
Course Objectives: What You Will Learn
This course can be taken by both those who need simply an overview and introduction to carrier packet networks and MPLS, and by those who need to build a solid base and get up to speed on all or most of the listed topics.
If you're in the first group, the objective is not to become an instant expert, but rather to become familiar with the structure, components and operation of carrier packet networks and services, how they are packaged, marketed and used, and to demystify the jargon and buzzwords, to eliminate frustration and increase your confidence and effectiveness.
If you're in the second group, and your objective is to get up to speed on all or most of the listed topics, putting in place a base that project- or job-specific knowledge can be built on, following is a list of concrete objectives.
On completion of this course, you will be able to:
• Explain the components and basic structure of a carrier packet network including core, provider edge, access and customer edge,
• List three ways carrier packet services are better than dedicated lines or ISDN for wide-area networking,
• Define a Service Level Agreement, Class of Service and traffic profile,
• Define a traffic class and explain what a virtual circuit is, and what virtual circuits are used for,
• Differentiate between a reliable and unreliable Class of Service and what must be done to accommodate the latter, and briefly explain connection-oriented and connectionless communication modes,
• Explain the fundamentals of Frame Relay: how Frame Relay got its name, how IP is carried over Frame Relay, why TCP is also required, and the traffic profiles supported by Frame Relay,
• Identify the steps involved in communicating voice in packets, and what transmission characteristics are critical to call quality,
• Briefly describe the characteristics of ATM and the classes of service it was supposed to implement to support telephone calls,
• Show how MPLS is essentially the same thing as X.25, Frame Relay and ATM but with different jargon - and identify that jargon, including defining the meaning and purpose of a label, and identifying where the label is placed in the headers,
• Trace the flow of a message transported by TCP in IP packets over an MPLS network,
• Identify the benefit of MPLS compared to Frame Relay from the user's point of view,
• Explain what Differentiated Services are, and how MPLS labels can be used to implement Diff-Serv, and an alternative,
• Explain how and why MPLS can be used to achieve service integration,
• Show how MPLS can be used to aggregate traffic,
• Explain what exactly someone means when they say "MPLS service" and explain why "IP service with a service level agreement" would be a more accurate term, and
• Identify two differences between MPLS service and Internet service, and the pros and cons of each.
About Teracom's online telecom, networking, IP, MPLS networks, data communications and wireless telecommunications courses
Teracom's online training courses: get up to speed and build a solid base of knowledge in telecom, datacom, networking, IP, MPLS and wireless… with certification to prove it.
Based on Teracom's proven instructor-led training courses developed and refined over twenty years providing training for organizations including AT&T, Verizon, Bell Canada, Intel, Microsoft, Cisco, Qualcomm, the CIA, NSA, IRS, FAA, US Army, Navy, Marines and Air Force and hundreds of others, Teracom online courses are top-notch, top-quality and right up to date with the topics and knowledge you need.
Teracom online telecom training elearning courses are a full multimedia experience. The text spoken by the instructor is displayed on the right side of the screen while animated diagrams, pictures, bullets and video are displayed on the left. Each lesson in a course has several parts, followed by informal quiz questions to ensure key points are understood.
Take advantage of these courses for individual learning, or for an entire organization. The scalable myTeracom Learning Management System can register and manage all of your people, and generate management reports showing progress and scores with the click of a button.
Every course includes a full-color course completion certificate suitable for framing.
Teracom online courses are online telecommunications, data communications, networking, IP, MPLS, IPv6, wireless, telecom training courses and certifications… fundamentals and basics to the latest technologies and services. more
Certifications
We've partnered with the Telecommunications Certification Organization for certifications. Register for a Certification Package, complete the courses and exams, and earn TCO Certification, with diploma, letter of reference and more at a discounted package price. more
With the Unlimited Plan, you can repeat the course and take the exam as many times as you like… which means guaranteed to pass if you're willing to learn.
More Choices
You can also select individual courses, or select from other packages of discounted courses as best meets your learning objectives. more
These high-quality courses will give you with the insight and understanding of the key concept-level knowledge, jargon, buzzwords and technologies that is our trademark...
career- and productivity-enhancing knowledge that lasts a lifetime.
Get started today to make this invaluable addition to your knowledge skills! Register now.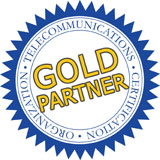 "Well done!"
Well done, easy to navigate, excellent content quality. I learned a lot!
Thank you for making my learning curve easy and enjoyable.
Adrienne M. Simmons
UN Telecom Services Specialist
Brooklyn NY
"The best"
Teracom online
training is the best. I encourage potential online candidates to try it out and see the innovations.
Philip Ekpa
Technical Support Engineer
LEARNING MANAGEMENT
SYSTEM INCLUDED
The state-of-the-art myTeracom LMS is included at no extra charge.
Your personal dashboard and control center, the system guides you through lessons and quizzes, tracks your results and allows you to pause and resume anytime.
CPE CREDITS
INCLUDED
Teracom Online Courses qualify as Continuing Professional Education and can be used for required CPE credits in many cases. more
TEAM TRAINING
The myTeracom LMS supports team training. A manager can buy a block of seats, assign them to team members anytime and with five clicks of a mouse, export a management report in Excel showing everyone's progress and exam results! more
"Very easy to use, very well done"
I was impressed with the online learning course, it was easy to use, very well done.
"Love the material. Easy to understand"
Love the material, such detail and you make it very easy to understand. Adds all the extras you just can't get with books.
"The LMS is very easy to use and navigate"
The Teracom Learning Management System was very easy to use and navigate.
"Quality training you can access from any computer"
It's nice to have quality training you can access from any computer.
Russel
Ottawa ON
read more
tell a friend: