Course 110


BOOT CAMP: TELECOM 2017
NEW-GENERATION TELECOMMUNICATIONS
FOR NON-ENGINEERING PROFESSIONALS
A comprehensive overview and update on the new generation of IP-based telecommunications for non-engineers
schedule • register • printable brochure • we'll come to you • print this page
BOOT CAMP: TELECOM 2017 is a comprehensive training course specifically designed for non-engineering professionals, to get you up to speed on today's telecommunications.

What used to be called the "next generation" of telecom has happened – and it's based on IP packets, Ethernet, fiber and wireless.
The days of TDM channels and telephone switches are over. Everything is now packetized and routed.
Those who have been in the telecom business for a while, as well as newcomers must be up to speed on IP and all of the related and supporting technologies.
Taking this course, you will get the solid core knowledge base needed for telecommunications going forward… plus detailed course books that will be an invaluable reference for years to come.
Without bogging down on technical details, we bust the buzzwords, explain the jargon, and more importantly, the ideas and concepts behind the jargon. You will gain the key concept-level knowledge that you can't get on the job, from magazines or vendors, building structured knowledge that lasts a lifetime.
Take this BOOT CAMP to bust the buzzwords and cut through the jargon and get the whole modern telecom and networking picture from A to Z, beginning with the big picture, then fundamentals of packets and frames, IP and Ethernet, progressing through wireless telecom, fiber and DSL/cable modems, then carrier networks, MPLS, IP security, ISPs, cloud services, the Internet of Things (IoT), and finishing with installed-base PSTN, VoIP fundamentals and SIP Trunking.
Thousands of people from organizations including Cisco, Intel and Microsoft, CIA, NSA, IRS, FAA and FBI, the US Army, Navy, Air Force, Marines and Coast Guard, AT&T, Verizon, Sprint, Bell Canada, Comcast, Cox, Rogers, many equipment manufacturers, and many big telecom users including banks, insurance companies and all levels of government who needed to be more effective in understanding and dealing with telecom and networking technology have benefited from our training.
This training - and our superb instructors - consistently receive rave reviews on evaluations. Many attendees tell us they wish they'd had this course years ago!


Course Overview
Day 1: Telecom 111
We begin with a big-picture overview of modern IP-based telecom on the first day:
The New-Generation Telecom Network from A-Z
Fundamentals of IP addresses and packets
Fundamentals of VoIP and SIP
IP Services: Hosted PBX, SIP Trunking, Internet, Cloud Services and more
Day 2: IP Network Fundamentals
Next is fundamentals: IP packets and addresses, Ethernet LANs, TCP/IP and routers:
"Data" Fundamentals: packets and frames
OSI Layers
Ethernet, LANs And VLANs
IP Addresses & TCP/IP
Routing
Day 3: IP Over Wireless, Fiber and Copper
The third day is devoted to the physical connections that make up the network: wireless, both cellular and WiFi, fiber and last-mile DSL and cable modems:
Mobile IP: Cellular
Wi-Fi And Bluetooth
Fiber Optics
Last Mile Copper: DSL and Cable Modems
Day 4: MPLS, IP Security, Internet and Cloud Services
Day four is carrier services and security; Class of Service and Service Level Agreements, MPLS, IP security essentials, ISPs, Internet and Cloud services:
Carriers and Class Of Service
MPLS
IP Security
The Internet And ISPs
Content Delivery And Cloud Services
Day 5: Voice Communications – The PSTN, The Telecom Business, VoIP and SIP
The last day is voice communications, from installed-base PSTN technologies, LECs, IXCs and CLECs to VoIP, SIP and SIP Trunking:
The PSTN
Carriers, Competition And Interconnect
Voice Over IP (VoIP)
SIP
VoIP For Businesses And Organizations
schedule • register • printable brochure • we'll come to you • print this page
Bust the buzzwords, understand the jargon - and the underlying ideas
Specifically designed for non-engineers, without bogging down on technical details, you'll get up to speed, demystify jargon and buzzwords, fill the gaps, understand the technologies, and importantly, underlying ideas and how it all fits together… knowledge you can't get from trade magazines or salespeople.
This investment will be repaid many times over, eliminating frustration at buzzword-filled meetings, increasing your efficiency, and helping ensure you make the right choices.
This professional training course will give you the solid, vendor-independent foundation necessary to deal with telecom network projects and voice, video, data and Internet applications with confidence.
Sign up for this career- and productivity-enhancing training today!
Why Take This Course
Designed for Non-Engineering Professionals
Demystify the jargon and buzzwords, technologies, protocols and standards, and most importantly,
the underlying ideas and how it all works together – in plain English – without bogging down on detailed design discussions.
Instructor-Led Training is the best you can get!
Instructor-led training in a classroom setting is the best kind of training you can get. You can ask questions and interact with others. You will learn more and retain more than with online courses.
Vendor independent
Core foundation knowledge that can be applied to any related project or system.
Proven content
This material, its content, order, timing, analogies and examples have been tuned and refined
… and we constantly update it. Hundreds of people have rated this training "excellent".
Technically-qualified professional instructors
Our instructors hold Bachelor of Engineering degrees or equivalent and have decades of experience working in the field. They consistently receive the highest ratings across the board and written praise on student evaluations.
High-quality course materials
You will receive a high-quality manual, up-to-date and bringing together information impossible to find in one place anywhere else… sure to be a valuable reference for years to come.
Bonus Online Courses and Certification included!
Included as a free bonus is Teracom's CTNS Certification Package Unlimited Plan, which consists of six high-quality online courses plus TCO CTNS Certification. You have unlimited repeats of the courses and certification exams. Refresh your knowledge anytime in the future!
Value Pricing
This five-day course is value priced at $1995. Compare to $5000 for lower quality elsewhere.
schedule • register • printable brochure • we'll come to you • print this page
Detailed Outline
DAY 1: THE NEW-GENERATION IP TELECOM NETWORK
The first day of BOOT CAMP: TELECOM 2017 is a comprehensive overview of the entire story from A-Z, specifically designed to get non-engineers up to speed on the new generation of telecommunications network technology and services.
In one information-packed day, we will bust the buzzwords and demystify the jargon, covering in plain English all of the main aspects of new-generation IP telecom, including what IP is, the business reasons for IP, the main network components, packets, addresses and routers, MPLS, Voice over IP, SIP, softswitches, and IP-based services.
This will provide an introduction to all of the aspects of new-generation IP telecommunications and the big-picture view.
On subsequent days, we will delve into these topics and more in much greater detail.
1. NEW-GENERATION TELECOM NETWORK OVERVIEW
The IP Telecom Network business and technology goals & solutions
Convergence: telephone, television and Internet together
IP telecom network & components
Ethernet LANs In-Building
Fiber outside: Optical Ethernet, PONs
Last mile on copper: DSL & cable modems
Wireless: Cellular, WiFi, Satellite
2. FUNDAMENTALS OF IP
The definition of a network
IP addresses and IP packets
Routers and packet forwarding
Overbooking and Bandwidth on Demand
MPLS for traffic management
3. VOIP AND SIP
Voice digitization and packetization
Packet voice communications end-to-end
SIP and Softswitches
Gateways
4. IP SERVICES
Individual Phone Line
Centrex Service
Hosted PBX Service
SIP Trunking
VPN Service
IPTV
Internet Service and Internet Wholesale
Cloud Services
DAY 2: IP NETWORK FUNDAMENTALS
The second day of BOOT CAMP: TELECOM 2017 is devoted to the network protocols for the new-generation telecom network: Ethernet and IP.
Specifically designed for non-engineers, we'll begin with the basic concepts of what used to be called "data communications": MAC frames and IP packets.
Next, to understand all of the functions that must be performed and how they are organized, we'll cover the OSI layers. Then we'll cover Layer 2: Ethernet LANs and VLANs, and Layer 3: IP packets, addresses and routing.
You will understand terms like "Layer 2", "Layer 3", MAC address, MAC frame, IP address, DHCP, static and dynamic addresses, NAT, ports and sockets and subnets… and how it all fits together.
1. "DATA" FUNDAMENTALS
Multidrop Circuits, e.g. WiFi
Access Control, Error Control
Frames and MAC Addresses
Packets and IP Addresses
How packets and frames are related
How MAC addresses and IP addresses relate
2. OSI LAYERS
Protocols and Standards
Framework to organize discussions
The 7 Layers
How protocol stacks work
Protocol Headers & Deep Packet Inspection
3. ETHERNET, LANS AND VLANS
Ethernet and 802.11
Broadcast Domain
Cables & Categories
Optical Ethernet
LAN Switches
VLANs
4. IP ADDRESSES & TCP/IP
IPv4 Address Classes, Dotted-Decimal Notation
DHCP: Static and Dynamic Addresses
Private Addresses
NAT: Network Address Translation
TCP, UDP, Ports and Sockets
Multicast
IPv6
5. IP ROUTING
Subnets and CIDR
Prefix and Subnet Mask
Assigning Subnets to Broadcast Domains
Routing Tables
Routing Protocols: Autonomous Systems, OSPF and BGP
DAY 3: IP OVER WIRELESS, FIBER AND COPPER
The third day of BOOT CAMP: TELECOM 2017 is all about the physical connections that implement the network: how IP is communicated over wireless, fiber and copper.
We'll begin with wireless, first covering radio and cellular mobile fundamentals, how voice and data are communicated over cellular and a roundup of technologies and generations. Then, we'll cover non-mobile wireless: WiFi and Bluetooth.
Next is a chapter on fiber optics and how fiber is used in every part of the network, including DWDM in the core and Passive Optical Networks (PONs) for residences.
The last chapter is IP packets on copper for the "last mile": DSL on twisted pair and cable modems on hybrid fiber-coax networks.
1. MOBILE IP: CELLULAR
Radio fundamentals
Spectrum
Cellular Concepts
Digital Cellular: Voice
Digital Cellular: Data = Internet Access
Spectrum-Sharing Technologies: FDMA, TDMA, CDMA, OFDM
3G: 1X, UMTS, HSPA
4G: LTE
2. MORE WIRELESS IP: WI-FI AND BLUETOOTH
WiFi standards & speeds
Hotspots and SSIDs
Voice over IP over WiFi
WiFi security
Smartphone WiFi hotspots
Bluetooth
3. IP ON FIBER OPTICS
Fundamentals of fiber & fiber cables
Wavelengths, single-mode and multimode
WDM: Wave-Division Multiplexing
Fiber in the Core
MAN: Metropolitan Area Network
Fiber to the Premise
PON: Passive Optical Network
Fiber to the Apartment Building
4. IP LAST MILE ON COPPER
Twisted-Pair Outside Plant
CATV Hybrid Fiber-Coax Plant
Fiber to the Neighborhood
DSL & DSLAMs for twisted pair
VDSL for TV over twisted pair
Cable Modems
DAY 4:

CARRIERS, MPLS, THE INTERNET, IP SECURITY, IoT and CLOUD SERVICES

The fourth day of BOOT CAMP: TELECOM 2017 is devoted to IP carrier services, the Internet as a business, Cloud services and IP security.
We'll begin with practical introduction to business IP services from carriers like AT&T, including the important concepts of Service Level Agreements and Class of Service. Without bogging down on details, we'll understand MPLS and how it is used by carriers internal to their networks for traffic management.
Next, we will survey of all of the different aspects of IP security, from basic network security design to encryption, VPNs and certificates and threats like viruses
This course finishes with the Internet, understanding what ISPs are, wholesale IP, Content Delivery Networks and Cloud services.
1. CARRIERS AND CLASS OF SERVICE
Carrier Packet Network Basics
Service Level Agreement
Class of Service (CoS)
Service Assurance
2. MPLS
Virtual Circuits
MPLS: Label-Switched Paths & Label-Switching Routers
MPLS VPNs for Business Customers
MPLS and Diff-Serv to Support Classes of Service
MPLS for Service Integration
MPLS for Traffic Aggregation
3. IP SECURITY
Risks, Measures and Policy
Network Segmentation and Perimeters
Packet Filtering and Port Filtering
Firewalls & Stateful Packet Inspection
Public Key Encryption, Authentication
IPsec and Internet VPNs
Digital Certificates
Malicious Software: Viruses, Trojans
VoIP Security Risk Areas
4. THE INTERNET AND ISPS
The Inter-Net
Domain Name System
Internet Service Providers (ISPs)
IP Interconnect: IXs, transit and peering
The Internet of Things (IoT)
5. CONTENT DELIVERY AND CLOUD SERVICES
Content Delivery Networks
IPTV and Video Servers
Netflix Appliance
Virtualization
Cloud Storage
Cloud Computing
DAY 5: THE PSTN, THE TELECOM BUSINESS, VOIP AND SIP
The last day of BOOT CAMP: TELECOM 2017 is dedicated to voice communications and telephone calls, from analog POTS to VoIP and SIP.
We begin with the Public Switched Telephone Network and basic telephony concepts of analog loops, trunks, circuit switching, digital voice and 64 kb/s DS0 channels.
Next, we'll understand telephone companies, the components of a telecom service and how carriers actually implement services with different types of equipment, and how carriers interconnect to provide competitive services.
The final chapters cover the nuts and bolts of Voice over IP (VoIP), SIP, softswitches and SIP trunking, and implementation choices for businesses and organizations.
1. THE PSTN
The Public Switched Telephone Network (PSTN)
Analog Circuits and The Voiceband
Plain Ordinary Telephone Service (POTS)
Network Architecture: Access, Switching, Transmission
Digital Voice and the 64kb/s G.711 Standard
Legacy Digital Hierarchy DS0-DS3
Legacy Circuit Switches: PBX and Centrex
2. CARRIERS, COMPETITION AND INTERCONNECT
The Telecom "Network Cloud"
How Telecommunications Services Are Actually Implemented
Network Equipment: How and Where Each is Used
Domestic Telephone Companies
Switching Center Hierarchy
LD Competition: Switched Access, LECs, IXCs and POPs
CLEC: Collocation plus ILEC Dark Fiber
Carrier Network Model: Regional Rings, POPs and MANs
3. VOICE OVER IP (VOIP)
Voice Packetization
Impairments and Effects on Sound Quality
Codecs and Compression
Network Delay and Jitter
RTP and UDP
The VoIP Protocol Stack
4. SIP
What SIP is and What it Can Do
SIP URIs: "Telephone Numbers"
SIP proxy servers and call setup
Softswitches and Call Managers vs. SIP
SIP Trunking
5. VOIP FOR BUSINESSES AND ORGANIZATIONS
VoIP-Enabled PBX
PBX Replacement with Softswitches
Hosted PBX
IP Centrex
Open-Source IP-PBX Software Solutions
IP Phone Features and Uses
Our Goal
Our goal is to bust the buzzwords, demystify jargon, understand technologies and mainstream solutions and - most importantly - the ideas underlying all of this, and how it all works together… knowledge you can't get on the job, talking to vendors or reading trade magazines.
How You Will Benefit
You'll gain a long-lasting, solid base of unbiased career-enhancing knowledge you can build on, an investment sure to be repaid many times over, increasing your confidence and productivity and eliminating jargon- and buzzword-related frustration.
Plus, you will receive a high-quality 419-page workbook – a valuable reference packed with detailed notes, diagrams and practical explanations, with experience, tips and templates you can put to immediate use, as well as a certificate attesting to your IP telecom knowledge skills.
Is This Course Too Advanced For Me?
At Teracom, we specialize in explaining telecom technology to non-Engineers, and we've been doing it since before the Internet existed. We explain the jargon and buzzwords, but more importantly, the underlying ideas, in plain English, without bogging down on unnecessary details.
Read the student evaluations in the right column to hear more about the great examples and analogies our instructors use to get the concepts across, and how they specialize in making sure you understand.
No-one expects anyone to absorb all of the information in this course in one shot. However, the fact is that if you are involved in any kind of telecommunications – voice, data or video – it is going to be over IP, and having our professional instructor walk you through this proven set of topics to demystify the jargon, fill the gaps, understand IP telecom concepts and how it all fits together, plus take away high-quality detailed reference materials allowing you to refresh your knowledge when you run in to these topics in the future – is a necessary investment and one that will repaid many times over.
Join us today to gain these career-enhancing knowledge skills!
Don't Miss This Opportunity!
The knowledge you will gain taking this course will put an end to buzzword-related frustration, improve your accuracy and efficiency and enhance your career prospects. This is the training you've been looking for to fill the gaps and get on top of IP, VoIP and MPLS. Coverage of all major topics, high-quality course materials, certificate suitable for framing, bonus free textbook and value pricing… don't miss this opportunity.
Register now!
"Excellent"
Extremely beneficial. Instructor and content were excellent. Extremely knowledgeable and excellent delivery.
Lynn Teague
British Telecom
"Very Beneficial"
Helped me fill in many gaps between information I had heard and didn't know. VoIP - I now get it!
Pattie Clifford, owner
TriStar Telecom Inc.
"Great Examples"
Provided me with the basic principles of VoIP and has assisted in a jumpstart of the events needed to deploy this technology. I most liked the instructor's great examples that helped the class make the connection. Not only well versed on the topic, he can communicate on all levels and kept the interest of the class.
Elizabeth Reyes, Director
New York City Employees Retirement System
"Awesome"
Learned IP addressing, routing - useful directly for my career. Awesome job explaining things in multiple ways so that the relationships made sense"
Will Zoldak, Sales
Sentenia Systems
"Now all missing pieces are filled in"
I had basic understanding, but now all missing pieces are filled in. The instructor had a wealth of knowledge and was able to use analogies that were understood across all level sets of attendees.
Martina Hoagland
TIS Telecom, Trinity Health
"Excellent"
Seminar was beneficial to me - I started from ground zero with no VoIP knowledge. Pace was just about right, instructor had good presentation skills.
Jeffrey Brown
US Army Corps of Engineers
"Something for Everyone"
Introduced me to Layer 2 & Layer 3 differences, VLAN functions. Introduced my staff to many new terms and ideas. Something for everyone - basic for beginners, advanced for experts. Instructor is very professional, friendly.
Phil Robinson, Manager
Western Iowa Telephone
"Case Studies"
Good review of broad range of telecom with emphasis on VoIP. I liked most the opportunity to apply information learned to scenarios in the case study exercise.
Mary McKittrick
Alltel
"Valuable Text Book"
Very good discussions and a valuable text book to take home for reference.
Paul Mersch
State Farm Insurance
COURSE MATERIALS
Every course comes complete with high-quality 419-page course materials in a bound workbook / textbook that's been called the best on-the-job reference tool around.
Written in plain English, this easy-to-use reference includes copies of all graphics PLUS extensive detailed text.
Topics are organized in logical groups to give you easy reference after the seminar to the practical experience, theoretical background, and unbiased information on industry technologies, products and trends you'll need.
With numerous chapters covering all major topics, you'll obtain an invaluable resource impossible to find anywhere else in one book.
You can get a sneak preview of course materials via the tutorials.
WHO SHOULD ATTEND
| | |
| --- | --- |
| | Non-engineering professionals familiar with traditional telecom who need to establish a solid base in IP and VoIP technologies and services. |
| | Newcomers to telecommunications who want to concentrate on new/future technologies instead of "the past". |
| | Decision-makers and managers and anyone else who wants to understand what the "techies" are saying. |
| | Anyone who wants to eliminate jargon- and buzzword-related frustration, understand IP network and VoIP concepts and how it all fits together. |
| | Anyone willing to invest three days to obtain career-enhancing training, with certification and reference book. |
PREREQUISITES
There are no prerequisites for this course. We expect students will be reasonably intelligent, have a desire to learn - and are starting from the beginning of the IP, VoIP and MPLS telecom story.
TUITION FEES
This high-quality, up-to-date week of training is value priced at only $1995 including course certificate, bonus online courses and TCO CTNS Certification, and detailed printed course reference books.
Compare to $4999 and up for out-of-date courses elsewhere.
HOW TO REGISTER
Register online with our convenient automated system, or call us anytime to speak with a live person.
THE COURSE DIRECTOR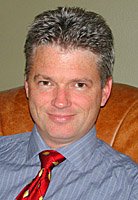 Eric Coll, M.Eng., P.Eng.
Eric Coll is an international expert in telecommunications, data communications and networking and has been actively involved in the industry since 1983. He holds Bachelor of Engineering and Master of Engineering (Electrical) degrees.
Mr. Coll has taught telecommunications technology and data communications training seminars to wide acclaim across North America since 1992, and has broad experience working as an engineer in the telecommunications industry.
He has worked for Nortel's R&D labs as a design engineer on projects including digital voice and data communications research and digital network equipment design; on satellite radar systems; Wide Area Network design for HMO applications; and many other projects in capacities ranging from detailed design and implementation to systems engineering, project leader and consultant.
Students consistently rate Eric excellent on course evaluations and specifically praise his broad and deep knowledge, his use of analogies to get ideas across, and his well-developed sense of humor.
COURSE INSTRUCTORS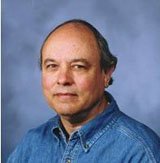 Richard Olsen, B.S.E.E., P.E.
Richard Olsen holds a B.S. in Electrical Engineering and has over 36 years of professional engineering and teaching experience.
Richard held senior management and engineering positions at Southwestern Bell for over 20 years. He has served as an instructor for numerous major companies as well as being an Adjunct Professor and Executive-in-Residence in the Master of Science in Telecommunications Management degree program, Oklahoma State University.
Richard is a member of the MSTM Industry Advisory Board, Oklahoma State University, the National Society of Professional Engineers, the Oklahoma Society of Professional Engineers and the IEEE.
Richard consistently receives excellent ratings across the board on student evaluations, with many comments specifically praising his knowledge and thoroughness in making sure everyone understands the topics.
"Amazing information"
Tons of knowledge, very accessible.
Matt Grace
GSA
"Sharpened my knowledge for selling"
Sharpened my knowledge for selling new concepts. I liked the MPLS discussions. Instructor was very personable, down to earth
Mark Meyers
MidContinent Communications
"Very professional"
Beneficial for information and where technology is headed in regard to SIP and VoIP. Jay has an excellent way of presenting information and passing it along to his students. Very professional.
Max Brummels
G&D America
"I now understand IP backhaul"
I now understand IP backhaul. I liked the instructor's ability to explain the material: GREAT, smart, interesting. I would attend a Teracom seminar again!
Ashley Clausen
iPCS
"Very beneficial"
Very beneficial. It covers a great deal of areas my job is directly involved in.
Jin Yap
Comptel
"Gave me the knowledge necessary for my work"
It gave me the knowledge of IP and VoIP necessary for my work.
Monika Idzkowska
Edfund
"Very helpful understanding VoIP"
Very helpful understanding VoIP, aspects of networks and how to get better quality of service. Very good instructor, took time to answer all questions. I'm planning on taking other Teracom courses.
Madelin Ramos
Tampa Calling Centers
read more
tell a friend: